Knitting and crocheting are both forms of needlework that involve creating fabric by interlocking loops of yarn using a crochet hook or knitting needles. While they may seem similar at first glance, there are actually quite a few differences between them and ways to tell them apart.
---
To tell the difference between knit and crochet, look at the item up close. You will see flat "V" stitches in knit fabric versus taller, textured stitches in crochet. Crochet is better for stiffer things like blankets, and knit is better for clothing that needs draping.
---
Let's delve further into the differences between knit and crochet items and discuss some of the benefits of each. If you're not sure which one to use for your project (or which to learn if you are a beginner), this blog post will help you decide!
Telling the Difference Between Crochet and Knit Items
So there are a few differences between crochet and knit, but it can be hard to tell sometimes, especially if you have never actually done either of the crafts.
The main thing is to look at the fabric up close, looking at the individual stitches. In knit fabrics, there will always be portions that have stacked "V" s. This is the "stockinette stitch."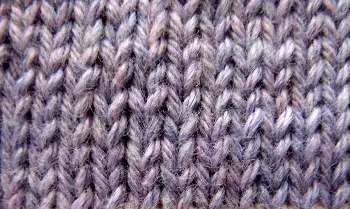 It is possible that this stitch is not used, and you would not see "V" s, but this is not very common. If this is the case, you will see a "garter stitch," which looks kind of spirally. This one would be a little easier to confuse with crochet stitches, but note that the stitches do not have much height to them like crochet stitches usually do.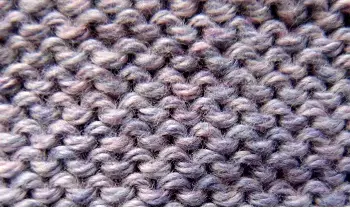 In crochet, there are usually single or double crochets. The stitches (even the single crochet) are taller than knit stitches. They will also look more looped and be more textured than any knit stitch because the yarn is looped multiple times.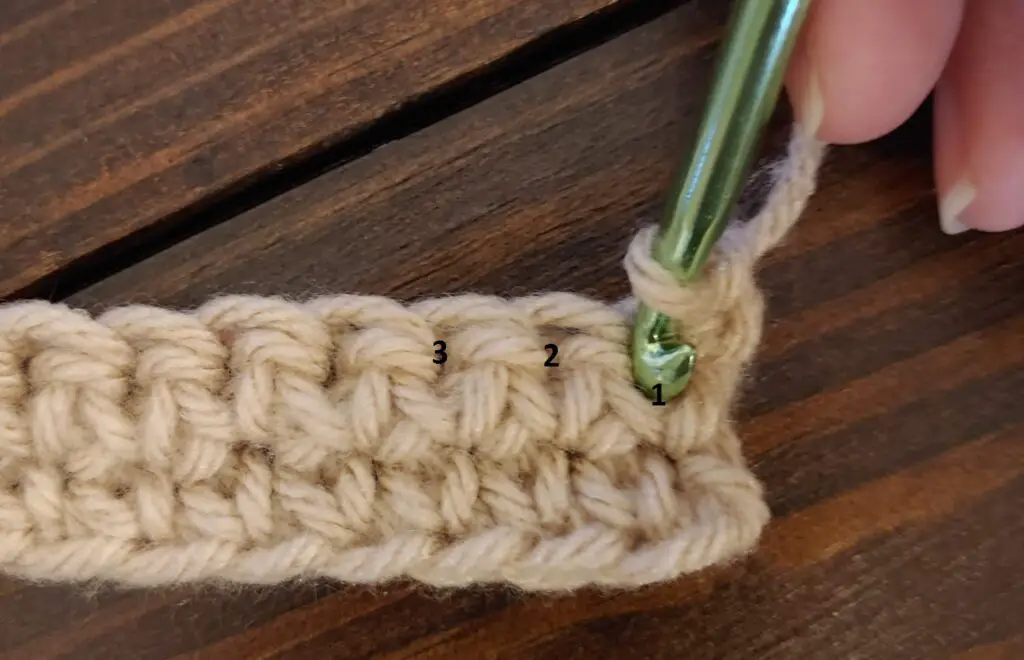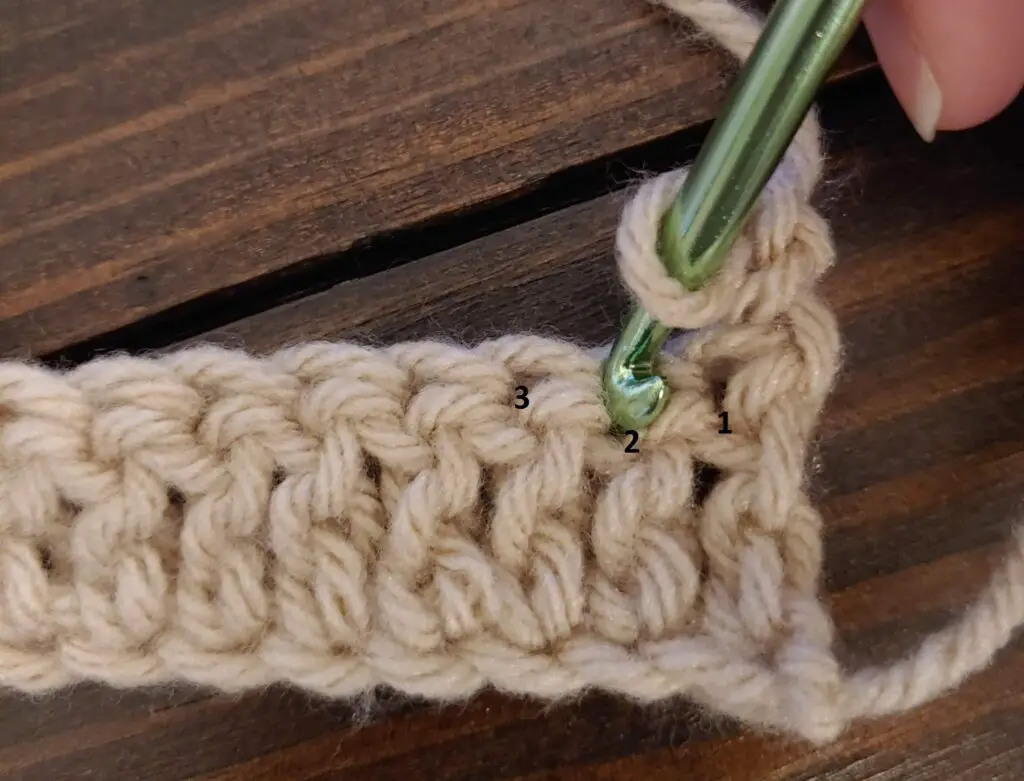 It does get tricky to differentiate between crochet and knit lace. Typically lace is crocheted, but there are techniques to make knit lace. Usually, knit lace will still have some stockinette stitches and have areas with the tell-tale "V," but if not, you really have to look for the specific crochet single and double stitches.
Another way to tell the difference between knit and crochet is the drape achieved and how it happened.
For crochet projects, the stitches are thicker and taller, which makes the fabric stiffer. To combat this stiffness, crocheters tend to use lighter weight (thinner) yarns and looser stitches. This results in more space between and in stitches and essentially makes holes. So basically, the fabric is going to be a little stiffer or have more holes in it.
For knit, the stitches are flat and short, allowing for a more "natural" drape. Knit typically doesn't have holes in it like crochet does, and it is a more flexible fabric.
How do you tell if a sweater is knit or crochet?
To tell if a sweater is knit or crocheted, look at the individual stitches in the fabric. If you see stacked "V" s, it is knit. If you see thicker, taller stitches that look looped instead of like "V" s, the fabric is likely crochet.
Are blankets knitted or crocheted?
Blankets can be knitted or crocheted depending on the properties desired. Knit blankets tend to have more drape and flexibility, which are lighter, whereas crochet blankets are typically stiffer, less stretchy, which are generally warmer.
This being said, with the variety of yarns available, you can make a very drapey, loose crochet blanket, especially if you choose an open-work, lace stitch. This will have a much different look than a knit blanket that is light and drapey.
Knit blankets can be very heavy as well if you use bulky yarn. Some blankets are made with extremely thick yarn that use an arm knitting technique. Technically, these are labeled as knit blankets, though they don't use knitting needles to create them.
What's easier, knitting or crochet?
The general consensus is that crocheting is easier than knitting because you only have to deal with one stitch at a time versus having many working stitches on your needle (like knitting). It is also easier to make a mistake that results in unraveling in knitting.
I would definitely say that either craft is VERY learnable for most people, and Neither craft technically takes more talent than the other. They are both skill-based crafts that take time and patience to learn how to do well.
Both take hand/eye coordination and use both hands (in crochet, you only use one hook, but you typically hold the yarn in the opposite hand). Both require attention to detail and counting. Both require learning multiple skills to create projects.
For both, it will be easiest to learn by watching others do it and talk you through it. Trying to learn a manual skill from reading about it typically doesn't work out too well!
Which is prettier: knitting or crocheting?
Oof. This is quite the question, right?! Who can really answer what is prettier, as that is a question of personal preference! So I'll try, why not.
Knit projects tend to be prettier, as they have a beautiful draping quality that flows nicely for garments and accessories. Crocheting tends to create a stiffer fabric that is not as flattering as clothing. Lace can be made using either technique and is difficult to differentiate at times.
So, that being said, crochet absolutely has its place! There are gorgeous crochet items available. Yes, including clothing! I made this fabulous dress for my daughter's first birthday that had beautiful draping. (If you are interested, the pattern is available here!) Also, it makes excellent handbags, blankets, hats, etc.
But, though crochet is my go-to, I do have to admit that knitting typically results in "prettier" clothes.
---
I hope this post has helped you understand the difference between crochet and knitting. It can be hard to tell the difference between knitwear and crocheted garments at first glance, but the next time you see one, give it a try! Which do you prefer: knitting or crochet? Let me know why in the comments below!
---
Now it is time for YOU to get Crafty with Ashy!
---
Be sure to subscribe and follow me so you don't miss any inspiration!